Staff Picks: September 2017
Hopefully everyone is settled into the new semester!
Here are the gnovis Staff picks for the month of September:
From Sex Objects to Gritty Woman: The Evolution of Women in Stock Photos
We are living in the age of strong and powerful women and even stock photos have gotten the memo! In this rad article from The New York Times, Claire Cain Miller examines the most popular purchased stock photo when users search the term "woman" over the last ten years. Back in 2007, the image was of a half naked woman, smiling at a camera while lounging on a bed. Now in 2017, the most purchased photo is of a woman, hiking alone in Banff National Park! The Unbreakable Kimmy Schmidt's theme song has a line which says, "Females are strong as hell." It's inspiring to see that stock photos, which we're exposed to on a daily basis even if we don't realize it, are representing women as the powerhouses they truly are.
– Katherine Grygo, Assistant Director of Blog and Web Services ---
Season 1, Episode 1 opens at a train station. A 'streetwise hustler' witnesses a woman commit suicide, but not before she attempts to stop her, and realizes they are identical in appearance. Twins? Robots? Clones?  
This BBC America original series is set in Ontario, starring Tatiana Maslany, who plays 9+ characters throughout the show's 5 seasons. The first season, available on Netflix, got me hooked on this science fiction action drama. Clones, bots, science, and more! If you are into technology and the future of science, this is the show for you! Plus Tatiana Maslany is simply incredible, you forget it's the same actress playing the 'sestras.' She has won 26 awards, including an Emmy.
– Alexa DeJesus, Assistant Editor-in-Cheif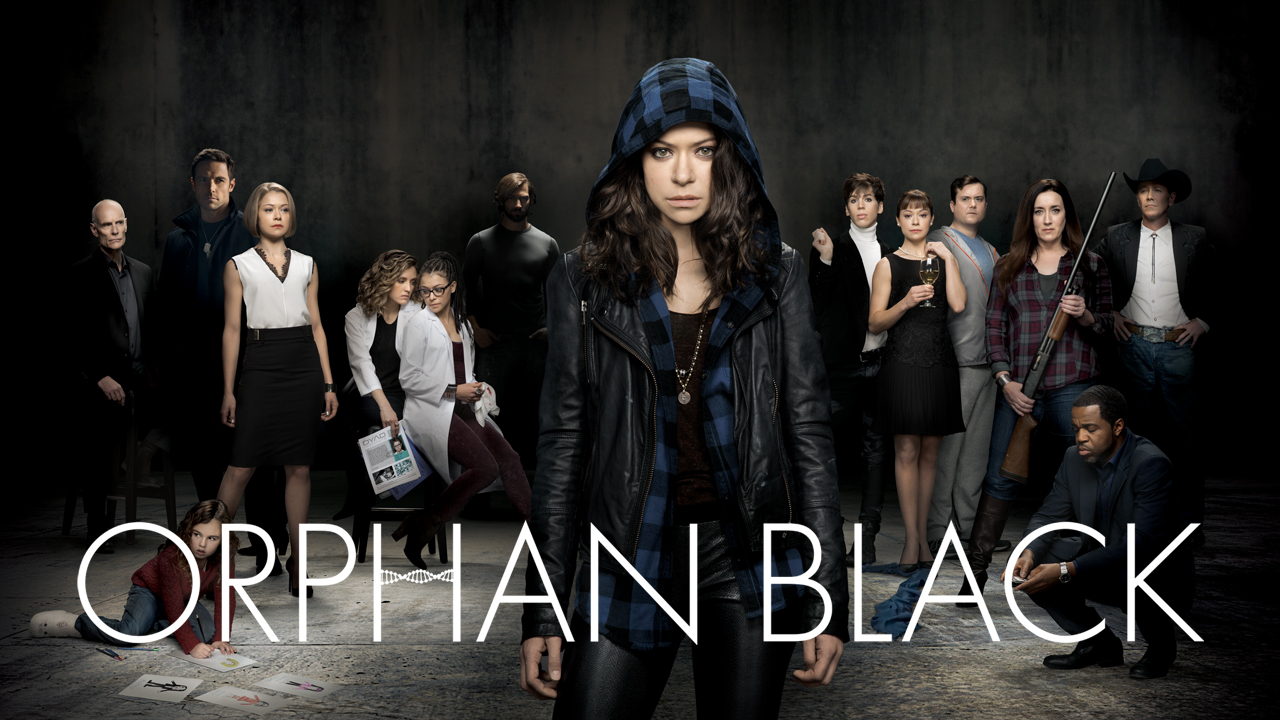 ---
Rey Pila – Wall of Goth
With Halloween month— I mean October— around the corner, Rey Pila's most recent EP, Wall of Goth, provides some spooky cool tunes to get you in the correct mindset. This album is not actually about halloween or anything, it is just cool and "goth" is in the title so I thought I would take a shot.
Anyway, Rey Pila is an Alternative band from Mexico City. Their sound is a combination of Bowie-esqu vocals, synth pop beats, and punk style guitar hooks. Check it out!
FUN FACT: Julian Casablancas (the front man of The Strokes) produced some of the songs on the EP.
– Carson Collier, Director of Blog and Web Services
---
St. Vincent – New York
Can my recommendation just consist of stills from this music video? (I'm only partially kidding — my desktop background is currently a resolving collection of screenshots.) If you've heard the stripped-down "New York," you know that it's somewhat of a departure from St. Vincent's (née Annie Clark) more indie rock/electropop style. But the magic of this video comes from the juxtaposition of the song's haunting, vulnerable affect against the deeply saturated (and hollow?) pop-art-inspired visual language. We're simultaneously seduced and repelled by the colors, the textures, the unflinchingly modern aesthetic. I could go on, but I'd rather you see it for yourself. (Oh, and if anyone knows where I can find a swan with a taste for sequins, let me know).
– Ellen Kaufman, Managing Editor 
---
SZA – Ctrl
Would Summer 2017 have existed without SZA? I suppose so, but it wouldn't have been nearly as fun for me without her debut album Ctrl. Three months after this album's release, I still can't seem to get singles like "The Weekend" or "Go Gina" out of my head. Ctrl offers an honest, uninhibited, and complex perspective on self perception that you won't resist singing along to while getting dressed.
– Rebecca Tantillo, Editor-in-Cheif